Description
Photo booth software is definitely one of the best solutions dedicated to companies involved in the photo booths produktom and peope who have photo booths.

Key features of the photo booth software include: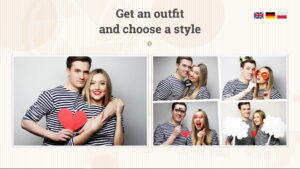 very easy to use

multilanguage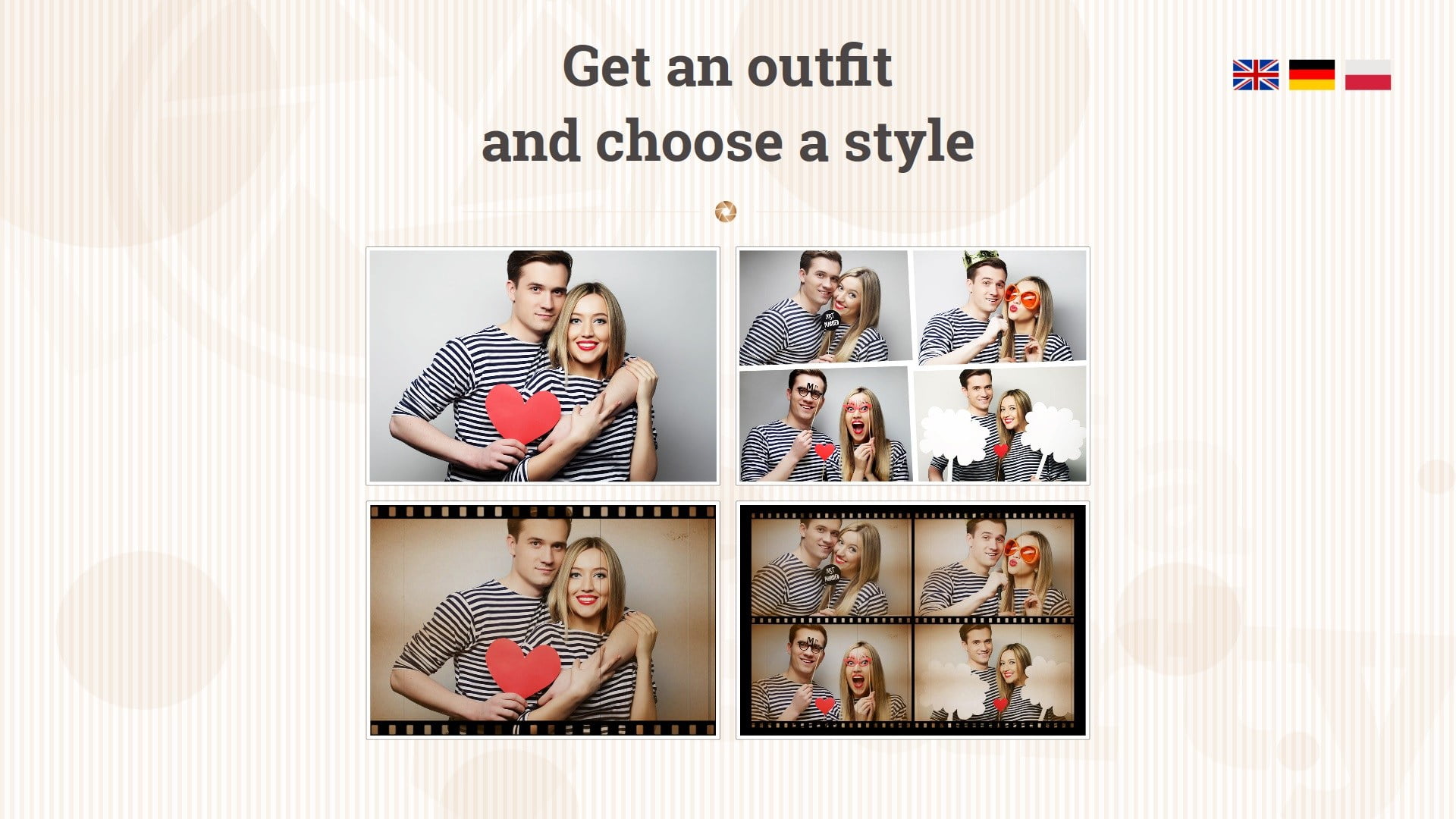 3 modes with different types of pictures

preview while taking photo

customizable times for photos

choice of graphic filters

choice of number of prints (after proper configuration, you can change these options)

verification of communication with the printer and state media F2

easy photo personalization by text using F3

the possibility of repeating images

personalization of photos, the ability to save the original photo and print a personalized
Additional options after the consultation:
service payment (coins, banknotes)

promotional tokens

print reports with the settlement of cash F1

reporting on e-mail information on the state of photobooth:

money status

the number of pictures remaining on the roll

communication problems with connected devices

alarms with a small amount of print media (configurable amount)

start Up

daily report of settlement

used a promotional token along with e-mail

the ability to download photos on the phone immediately after shooting

send picture by e-mail

configurable contents of the last screen and the ability to enable / disable and time control



Starting the program:
File SesjaParty.exe the main program and is sufficient for basic operation.

File Fotillo.exe program support.

It is responsible for the main program to run all the time and he was on top.

Additionally available to send photos and reports.

Start.bat file is a simple foo closing explorer, so that the program is only visible application on the screen.


The photo booth software works with :
Canon 1100D, 1200D, 1300D camera

dye sublimation printer Citizen CY or DNP DS-RX1 and DNP DS-RX1 HS

coin acceptor Comestero RM5 and RM5-HD

banknote reader Innovative Technology NV10 USB


Hardware requirements:
not so high

Windows 8.1 and Windows 10

full functionality you need an Internet connection

The printer must be set as the default on USB001 port
All of these functions are available for the device after entering a code. People who bought Citizen printer from us can have the software for free. All activation codes will be generate when you buy media box from us.
If you have different printer you can buy our Fotillo software. Each subsequent 700 images is the amount of 15 Euro gross. For vending the price is 21 Euro gross.