Photographic printers have become an indispensable tool in today's world. However, not all of them are the same. When comparing two series of thermal sublimation photo printers, the CX and CX-02, from Citizen, we can observe several key differences that impact performance and energy efficiency. Here are the main differences between them: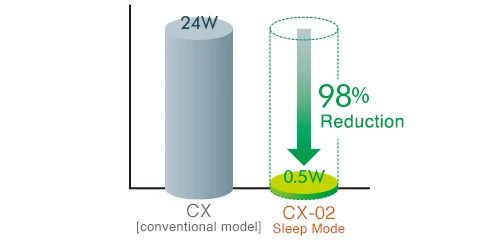 Energy Savings
One of the most significant innovations in the CX-02 series is its energy-saving feature. Thanks to the sleep mode, the device maintains power consumption in standby mode at less than 0.5 W. This represents a substantial improvement compared to the previous-generation model, where standby power consumption was 98% higher. This feature not only translates into cost savings but also benefits the environment.
Similarity and Enhancement
The CX-02 printer maintains the paper and dye ribbon loading style known from the previous CX model while introducing enhancements that make paper loading even easier and more efficient. This solution is designed for individuals who value convenience and precision in their work.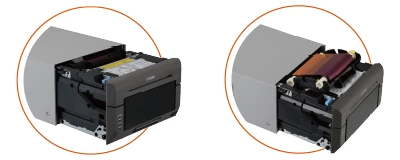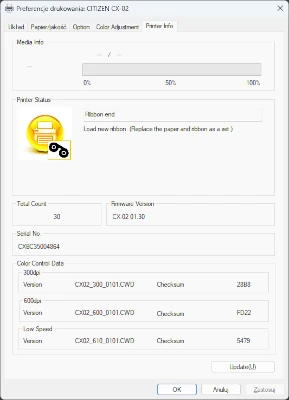 Graphic Printer Driver Display
Another advantage of the CX-02 printer is its graphical display, which allows you to quickly check the remaining media at a glance. This useful tool helps avoid unnecessary downtime and enables a rapid assessment of paper supplies.
Compatibility with the CX Model
If you are already using the CX model, here's some good news! The CX-02 printer shares the same dimensions as its predecessor, making it easy to install it alongside your existing model. This means there's no need for workspace alterations to start using the new device.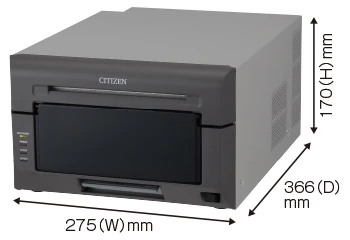 Ribbon Rewinding Function
The CX-02 printer automatically rewinds the ribbon after printing an odd number of sheets in the L and PC formats, eliminating material waste and reducing production costs.
Multi-Cut
An important feature of the CX-02 printer is the ability to freely change the print size within the range of 6 x 2 to 6 x 8. This feature is supported by the SDK, which means you can customize the printing to suit your needs.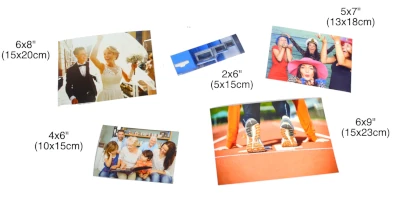 ---
Adhesive Photos
Additionally, the CX series has been enriched with a special CX-02S printer model, which features self-adhesive photo paper. This is a unique solution within the Citizen company, allowing you to print a photo and stick it anywhere you like.
Panoramic Photos
The last but equally important feature is the ability to print panoramic photos. This is the perfect tool for those who value flexibility and professionalism.

In summary, the CX-02 printer from Citizen is an excellent choice for those who value energy efficiency, ease of use, and versatility. If you prioritize efficiency and professional results, it's worth considering this model. Don't hesitate, see for yourself!